Since launching the book I have been doggedly working away in my new role at Fujitsu, where I am Principal Advisor, Technology and Innovation. I act as the local focal point for accelerating client adoption of Fujitsu Intellectual Property and demonstrating Fujitsu's position in the market as a business and social innovator. I also act as a trusted advisor for Fujitsu's Intellectual Property owners, helping to shape strategies for globalisation of new technologies.
I am a regular contributor to CEO Magazine, focusing on Technology and Innovation. You can read my articles here.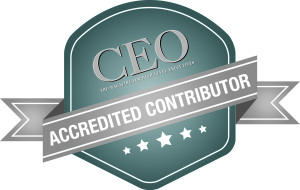 That's it for now – I will let you know about upcoming activities to promote the book and talk more about the Dog's Job soon!